Partners and their sustainable actions
Like in the past, the BMW HERO Südtirol Dolomites' partners actively contribute to our sustainability initiatives, e.g. FROM HERO TO ZERO. The companies will showcase their initiatives in a dedicated area during the HERO Bike Festival: how they recycle, choose natural and/or recycled materials, manage emissions, and how they make their choices by asking themselves what kind of environmental impact they would have.
BMW
15 - 18 June 2023, 10.00 am - 08.00 pm
BMW is a leader in the car industry and our title sponsor. You'll find them on the Parking place under the Medal Plaza where car enthusiasts can test drive some of the top electric and hybrid plug-in cars. Sheer driving pleasure which has always made BMW stand out from the crowd – now with a considerable lower environmental impact.
Parking under the Medal Plaza

Specialized
15 - 18 June 2023, 10.00 am - 08.00 pm
Famous for its road and off-road bicycles, Specialized will allow you to test its electric mountain bike range during the 2022 HERO. This alternative means of transport has seen its fan base increase over the years, allowing everyone to enjoy mountain paths with that extra little help of an electric engine. Cyclists can give the new e-mountain bikes a try.
HERO Village & ZERO Village

Vittoria in collaboration with esosport®
15 - 18 June 2023, 10.00 am - 08.00 pm
Go-to brand for cycling and mountain bike tyres, during the HERO, Vittoria will partner with esosport® and on Thursday, Friday, and Saturday (16, 17, 18 June) you can hand over your tyres and inner tubes which will then be recycled. They will be transformed into microgranules, a very resistant raw material used to make playground pavements and cycle paths.
HERO Village

Loacker
Pure goodness also means being sustainable – and Loacker has been working on this topic for quite some time. Its raw materials are processed based on rigorous criteria to ensure a low environmental impact, something which is checked at every step. Even packaging is included, some of which is made with paper to reduce plastic waste. At the HERO, the welcome packs of the HERO Marathon and HERO Kids will contain their delicious, sustainable snacks!

Rudy Project
15 - 18 June 2023, 10.00 am - 08.00 pm
The Rudy Project aims to replant the forests in Arabba – part of the race route – which still suffer from the damage caused by the Vaia storm. For every article sold during the event (a helmet or glasses), the Project will plant a corresponding tree, i.e. 1 article = 1 tree. A small step with a great impact for the area.
HERO Village

NAMEDSPORT
16 - 17 - 18 June from 10.00 am to 08.00 pm
With over 30 years' experience in natural medicine, NAMEDSPORT focuses on its production process' environmental impact and contains and reduces the resulting emissions. The first step is that of carefully selecting its raw materials. During the 2022 BMW HERO Südtirol Dolomites, their stand will allow registered participants to leave empty sports gel and bar containers and packagings used during the race for safe disposal.
HERO Village

LYFECYLE
The BMW HERO Südtirol Dolomites is using Lyfecycle self-destructing cups to help protect the natural world and stop plastic pollution! These cups are collected to be recycled, but if they escape into nature, sun, air, moisture, and heat will activate self-destructing properties! These are the first cups that are time-set to safely return to nature within two years, leaving no microplastics or toxins behind.
Globally, 32% of plastic escapes the circular economy, and sooner or later makes its way to our waterways. By partnering with Lyfecycle, we aim to stop plastic pollution at its source. When scaled, this technology can prevent 450 million tonnes of plastic from reaching our oceans by 2040.
Learn more at www.lyfecycle.com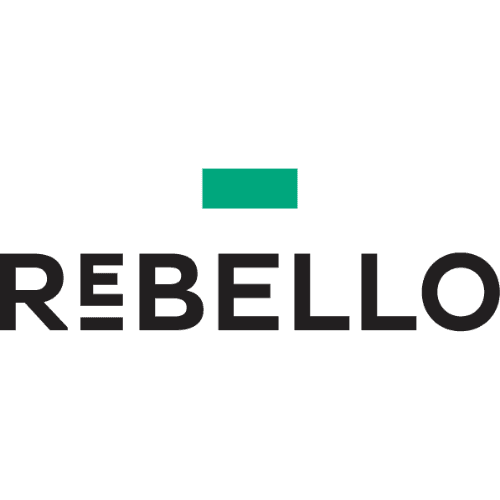 GREEN HERO COLLECTION
15 - 18 June 2023
When it comes to sustainable HERO products, we simply had to develop a green clothing collection so you could wear the spirit of the race even in more laidback environments.
The collection features options for men, women, and children. RE-BELLO, a sustainable fashion brand, headquartered in Bolzano, is who we turned to: it gets its inspiration from nature and the breathtaking South Tyrolean landscapes.
It stands out for favouring natural, high-quality fibres and its low-impact production.
The brand uses organic cotton, whose production sees a limited use of fertilisers and chemical pesticides, and limits land use by employing sustainable cultivation methods. Their water-based prints use natural pigments with water as the main solvent, making them 100% biodegradable.

Discover the HERO collection at www.theheromall.com
Dolomiti Adventures

Cingomma
15 - 18 June 2023
Cingomma is a Made in Italy brand. It produces and distributes fashion accessories made with recyclable material. This year it will contribute to making the BMW HERO Südtirol Dolomites' edition even greener than last time.
All bike lovers can hand in their used bike tire(s), their trusted companion on many an adventure, at the Dolomiti Adventures store in Selva Val Gardena. In the following weeks, Cingomma will produce a special branded HERO belt from every individual tire, and then deliver it to its owner. A special belt, embodying the many climbs, descents, and kms carried out on their bikes – and a memento of the HERO, which always aim to surprise its participants with every new edition.

For more info visit: www.cingomma.com
Dolomiti Adventures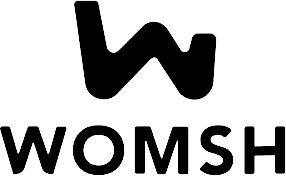 HERO COLLECTION – WOMSH SNEAKERS
15 - 18 June 2023
The HERO collection features a pair of sneakers embodying the true HERO style.
We partnered with WOMSH, an Italian company which uses innovative AppleSkin to make itsshoes: this faux leather is made using South Tyrolean apple waste discarded during processing.
The sneakers are made with a green material and with a local product and represent a concrete step towards promoting the circular economy.
And they're incredibly stylish, too! Their modern, fashionable look is paired into three different colours, all based on the HERO palette: red, black, and white.

You can purchase the sneakers at the Trenker's Boutique or online at www.theHEROmall.com
Trenker's Boutique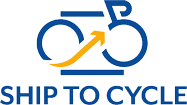 SHIP TO CYCLE
For people wishing to travel by train to the Dolomites in line with a green lifestyle, we're happy to provide a mountain bike courier service. Ship to Cycle will take care of collecting your bike from home and deliver it directly to your hotel in Val Gardena for the event. Registered participants will be entitled to a 10% discount on the transport service of their bike.